Cobra Space Adventure Lady Armaroid Statue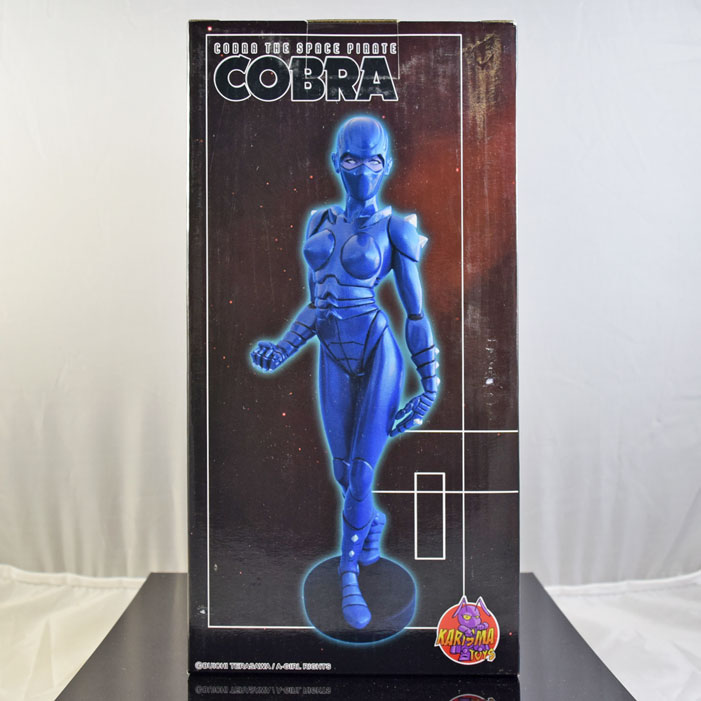 Cobra Space Adventure Lady Armaroid Statue
Cobra Space Adventure Lady Armaroid Statue
How about a little space adventure?

Start with Lady, aka Armaroid, in her sexy blue suit!

This resin statue is from the anime Cobra: Space Adventure.

Limited edition of just 333 pieces!
Lady Armaroid sports her sexy blue suit in this Cobra Space Adventure Lady Armaroid Statue from Karisma Toys. Inspired by her appearance in the popular anime film Cobra: Space Adventure, she's a limited edition of just 333 resin pieces that stands 6 1/2-inches tall. The original was approved by the creator of Cobra himself, the eminent Buichi Terasawa. This, plus the small run of the Cobra Space Adventure Lady Armaroid Statue, makes it a highly collectible piece! Ages 13 and up.

Lady (or Armanoïde in the French version) is a faithful partner of Cobra. If she looks like a cyborg, this was not always the case. She was very human before meeting Psychogun, alias Cobra, for the first time years ago. She was then called Emeralda and was the princess of the kingdom of Sanborn on the planet Tasogare Wakusei ("Planet of Twilight"). In the anime, Lady is largely metal, but part of her is still the woman she was before.

Originally released in 1982, Cobra: Space Adventure finds space pirate Cobra tracking down bounty hunter June's two sisters and saving planet Myras, all while battling Lord Nekron, leader of the powerful Galactic Guild criminal organization.